ITALY-CHINA Science, Technology & Innovation Week 2016
The Cluster SmartCommunitiesTech invites companies to participate to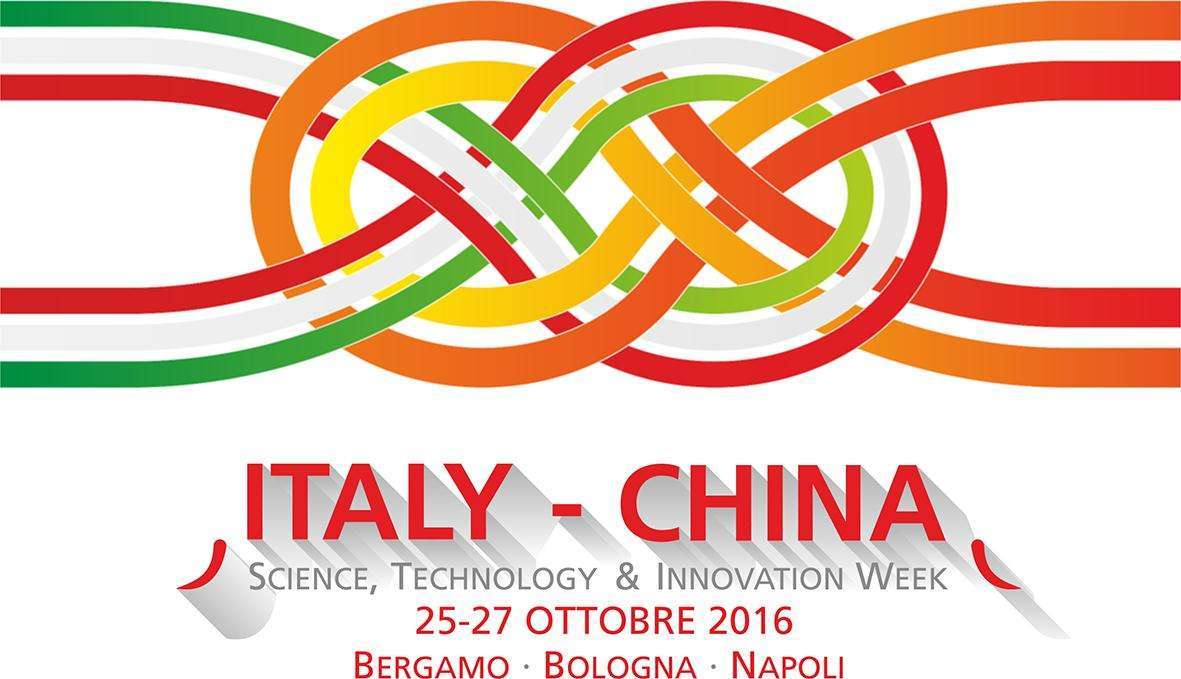 It has been launched the Call for participation to the Italy-China Science, Technology & Innovation Week 2016 to be held in Italy in October from 25 to 27, a week entirely dedicated to the activities of exchange in the field of science and technology between the professionals of the two Countries, aimed at building technological, productive and commercial partnerships in innovative research-enterprise contexts. This year the main event will take place in Naples (October 26-27) in the presence of Minister Stefania Giannini and Minister of Science and Technology Wan Gang and two territorial focuses will be organized: Bergamo (25/10) on the topic of Advanced Manufacturing and e-health (25/10) and Bologna on the topic of Agrifood (26/10). The event follows the format, developed during the years, organized in seminars, round tables and B2B meetings. Note that the B2B meetings will be held only in Naples.
Aims
Combine high-tech companies to promote and sell products, services and innovative capabilities; promote "excellence" in science and technology in both countries by strengthening the institutional bilateral dialogue; support cooperation between subjects – business and research – developing innovation.
In particular, the present Call has the aim of:
promote accessions to the Italian participation in the events and other activities planned in the Italy-China Science, Technology & Innovation Week 2016 in its different stages;
collect membership requests to B2B meetings to allow participants to present itself on the Chinese market or verify the opportunity to exchange those enterprises, research centers and Chinese authorities.
Priority Areas
The priority areas were defined by matching the sectors indicated in the national guidelines of the National Programme for Research – NRP and those identified in the thirteenth Five-Year Plan of China.
In particular the priority areas in 2016 edition are:
Aerospace, Agrifood, Green Chemistry, Life Sciences & Health, Clean Tech & Environment, Energy, Sustainable Mobility, Blue Growth, New Generation ICT, Intelligent Factory, Design & Creative Industries, Smart Cities & Communities, Tourism & Cultural Heritage, Education & Training, Socio-Economic (open innovation, Technology Transfer, finance and venture capitals, intellectual property)
The program of the 2016 event
October 25 – Bergamo Stage
focus on Smart Manufacturing and Health and visit the Science Park Kilometro Rosso (seminars and company visits)
October 26 – Bologna Stage
focus on Agrifood
October 26 to 27 – Main Event in Naples:
Institutional session in the presence of Ministers Stefania Giannini and Wan Gang;
Seminars, workshops and panel discussions on issues of relevance to the respective countries and priority sectors listed below in the document;
Business to Business meetings between universities, institutions and Italian and Chinese companies.
More details
For further information please send an email to cina@cittadellascienza.it or visit www.cittadellascienza.it/cina
Dettagli
Data inizio
Data fine