Sino Italian Hi-Tech Roadshow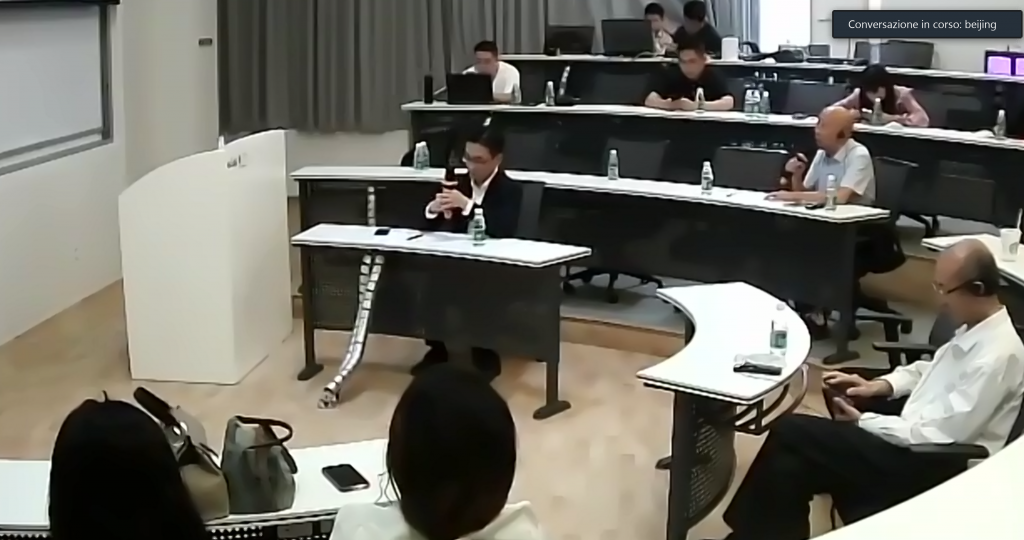 Sei imprese italiane si presentano a potenziali partner cinesi
Il roadshow online è organizzato congiuntamente dal Beijing Technology Exchange & Promotion Center, dalla Beijing Changfeng IT Industry Alliance e da SmartCommunitiesTech in Italia con l'obiettivo di rafforzare ulteriormente la collaborazione internazionale nei campi della scienza e della tecnologia tra Cina e Italia.
Mercoledì 15 settembre l'incontro di presentazione di sei progetti altamente innovativi di imprese italiane a 30 partecipanti cinesi tra investitori, imprese, università.
AGENDA
8:30 – 9:00 Connection, presentation of the initiative and Opening Speech by Smart Communities Tech and Beijing Changfeng IT Industry Alliance
9:00 – 10:40 Presentation of Italian projects
9:00 – 9:15 Teseo: Kibi – a system for both older adults and their caregivers can receive support and enjoy complete peace of mind.
9:15 – 9:30 MinervaS: A suite of integrated solutions for smart & future mobility
9:30 – 9:50 Often Medica + Optosmart: A novel medical device for accurate placement of epidural injections & Fiber optics sensors-based monitoring systems.
9:50 – 10:05 Optosensing: Optical fiber sensor systems for structural health monitoring and environmental control.
10:05 – 10:20 Latitudo 40: Decision making platform based on geospatial data
10:20 – 10:35 SurgiQ: a healthcare planning system that uses Artificial Intelligence to help providers and hospitals increase their performance
10:40 – 10:45 Summary and end
Dettagli
Data inizio
Data fine
Luogo
Organizzatore
Beijing Technology Exchange & Promotion Center, dalla Beijing Changfeng IT Industry Alliance e SmartCommunitiesTech