SmartCommunitiesTech Cluster partner of SCEWC 2022
Cluster SmartCommunitiesTech signed the collaboration agreement with SCEWC 2022
The Cluster becomes a partner (collaborating organization) of Smart City Expo & World Congress, the leading international event dedicated to innovative technologies for smartcity, which will be held from 15 to 17 November 2022 with the physical event in Barcelona, at the Gran Via Exhibition Center, and a parallel digital program broadcast by Tomorrow.City.
#SCEWC22 – "Cities inspired by people" – will focus on eight main tracks: Enabling Technologies, Energy & Environment, Mobility, Governance, Living & Inclusion, Economy, Infrastructure & Buildings, and Safety & Security.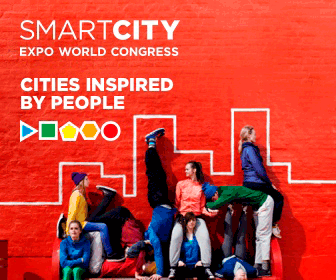 Among the many opportunities offered by the event, we would like to point out:
the second edition of Tomorrow.Mobility World Congress #TMWC22 with focus on urban mobility, co-organized by Fira Barcelona and EIT Urban Mobility, an initiative of the EU's European Institute of Innovation and Technology (EIT).
the 9th edition of the Brokerage Event! Smart City Challenges:  on site the 15th – 17th November, and online the 22nd – 24th Nov.